Exterior Sun Protection in D-A-CH
Market data – Success factors - Sales strategies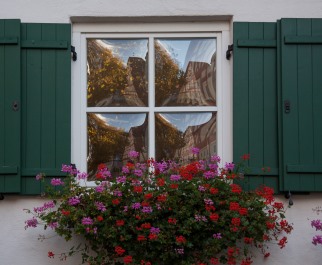 Information about the event
2017-05-03
09:00 am - 05:00 pm
HOTEL IMPERIAL, a Luxury Collection Hotel
Kaerntner Ring 16
1015 Vienna, Austria
Conference language: German (simultaneous translation to English)
Price: 790 €
Interconnections current forum delivers concentrated information on the
major exterior sun protection markets and
market environments in the D-A-CH-region
focusing Germany and Austria compared to Europe's top countries and
presents analyses regarding the most important drivers of the branch. Furthermore we present tailor-made marketing
concepts as well as strategies in order to optimize distribution.
We introduce following topics and presentations including discussions:
o Current detailed facts, figures and forecasts of the sun protetcion markets in the D-A-CH-region
- Focusing Germany and Austria compared to Europe
- Concerning the window market as one of the most important market environments
- Focusing the following product groups: awnings, folding shutters, external blinds and roller shutters
- benchmark-comparison regarding average prices, material and growth rates
- as well as reports and forecasts on trends of the market
o Positioning strategies on the window market: How popular is customer orientation?
o Power Pricing: How to use intelligent Pricing Strategies for Profit Maximization
o Online Lead Generation Strategies: How to systematically generate leads
o 'Share of Wallet'-Program: Grow with your client, but which client suits you best?
Conference language:
German
(simultaneous translation to English should there be 2 or more non-German speaking participants)
Price:
790€ per participant
Early booking benefit:
TWO for ONE - pay for one while two participate
Advantage in our early booking offer can be taken until March 17th, 2017
(This special offer is available for participants of the same company.)
Parking:
Karlsplatzgarage Contipark
Kärnterring Garage
Garage Robert Stolz-Platz
Short-term parking zones close to the venue
As the number of participants is limited, an early booking is advised.
If you have any questions, please do not hesitate to contact us !
We look forward to your participation!
Further event information
Managing Directors, Marketing and Sales Directors, Distributors and Suppliers from this industry
HOTEL IMPERIAL, a Luxury Collection Hotel Kaerntner Ring 16, 1015 Vienna, Austria Phone: 0043 1 501100 Internet:
www.imperialvienna.com